So they keep telling us that Beijing is a masculine city. It's the center of the government and development for this huge nation and therefore, Beijing has historically been the center of power in the whole country. Today we saw a very different side of Beijing through the Summer Palace.

Just outside of Beijing The Summer Palace, as its name suggests, it served mostly as the summer residence for the Emperor. During the late Qing Dynasty this palace was destroyed twice by British and French troops, and twice it was rebuilt by Empress Dowager Cixi. This was supposedly one of her favorite residences and was her refuge for a time. As such this area has much more of a feminine quality than most of the other sights in the area.

...but enough with the history lesson, check out the pictures!




Ok, yeah, don't ask. I don't know. That was at the front gate. And yeah, there was one on the other side of the gate too.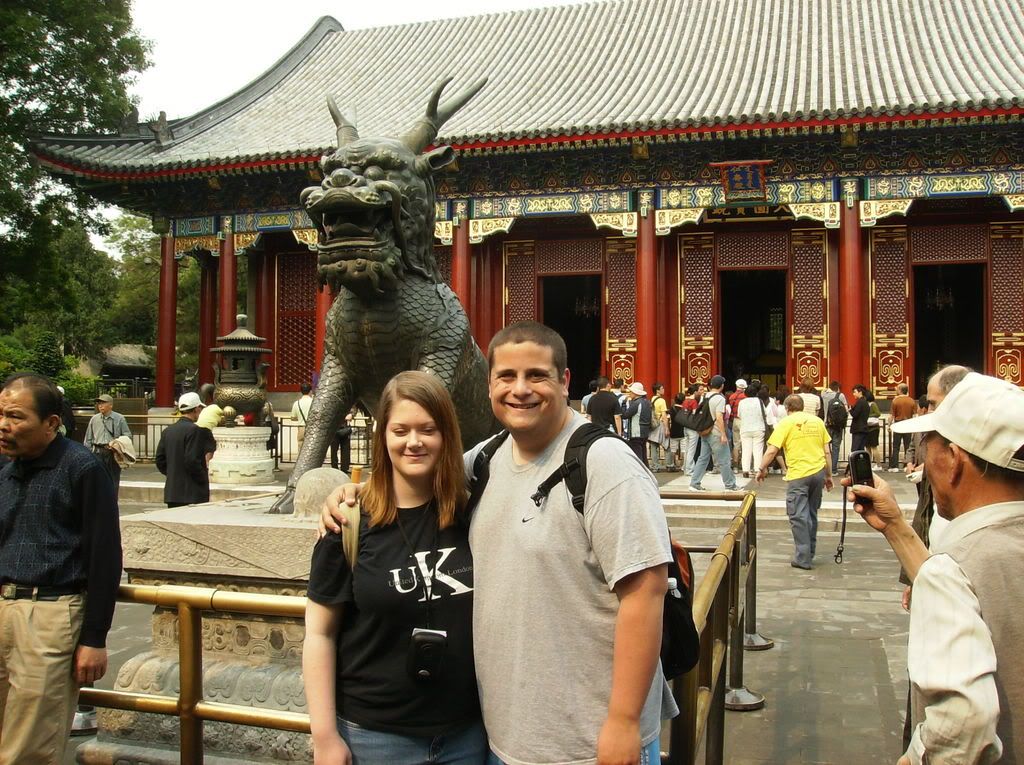 Haha, check out the nice man TOTALLY ganking our picture! *celebrity*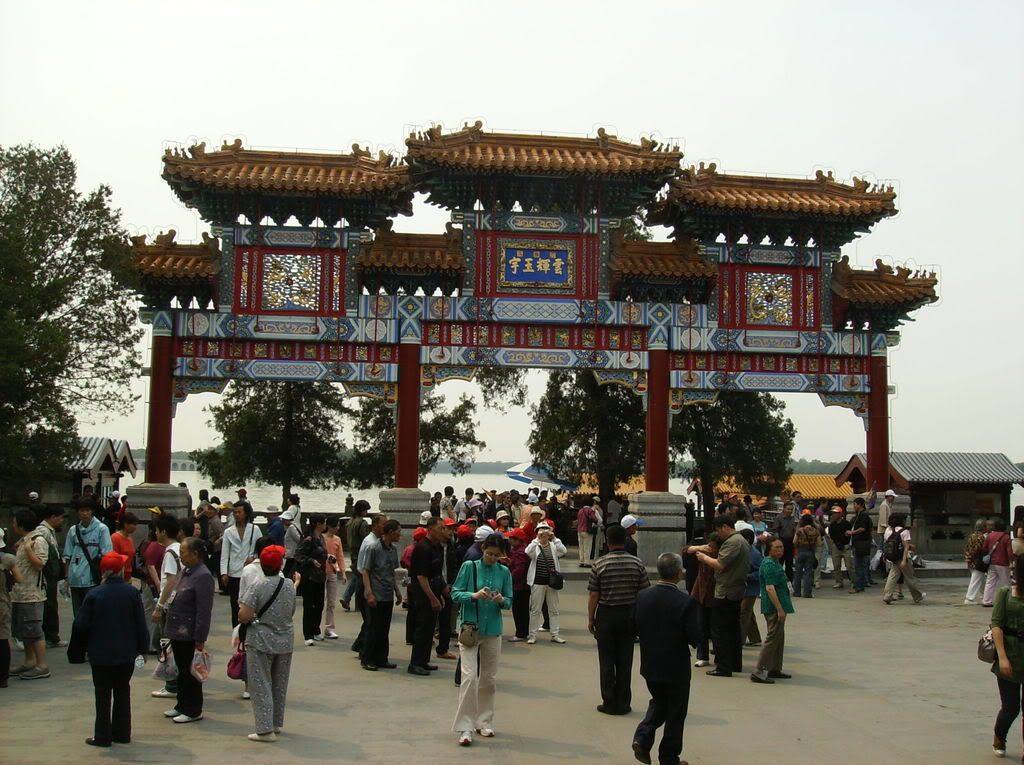 I just love Ming architecture! So many COLORS!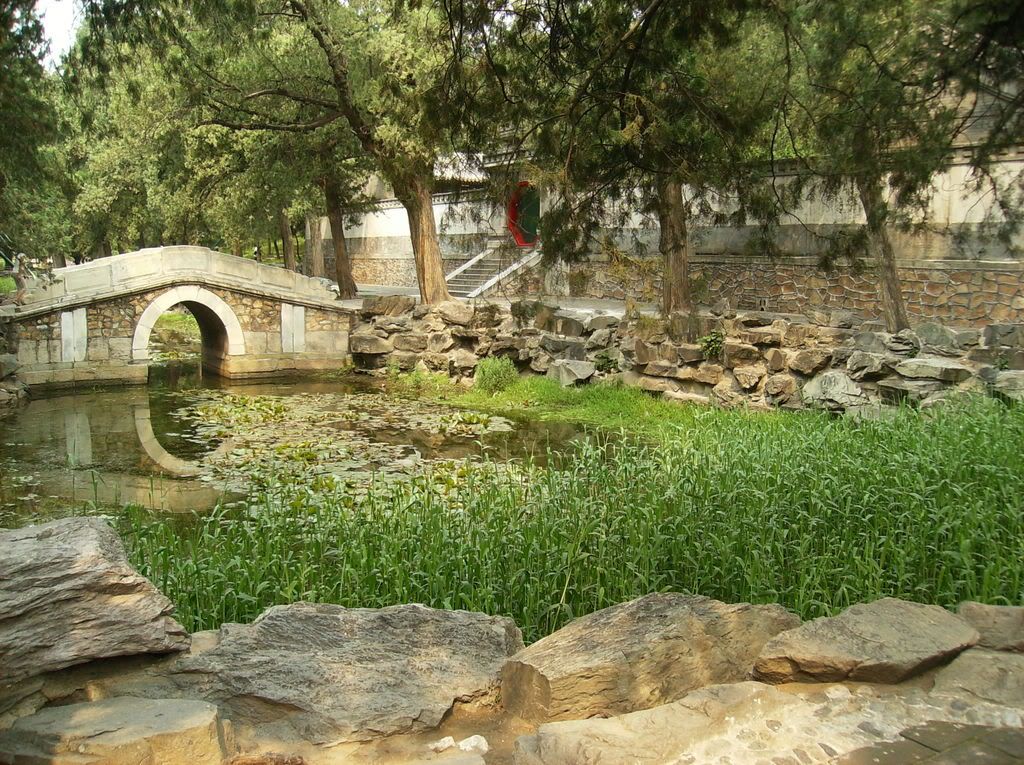 Seriously, this was the place I felt most at home. I think it was all the water.




Haha! Marble boat! Enough said.

Oh! And I almost forgot sidewalk caligrapher guy!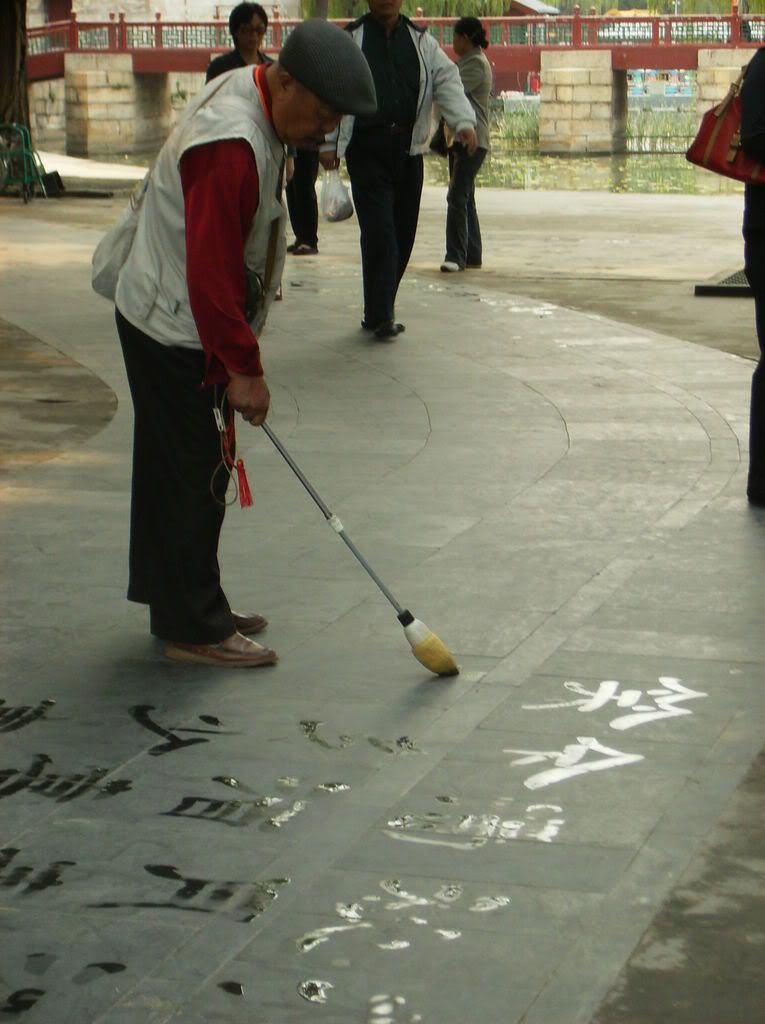 From what we gathered he just goes out there every day and uses this brush and water to write things on the sidewalk. Ishibashi sensei was just fascinated by the whole thing and actually got him to write her name on the side walk. It was so cute!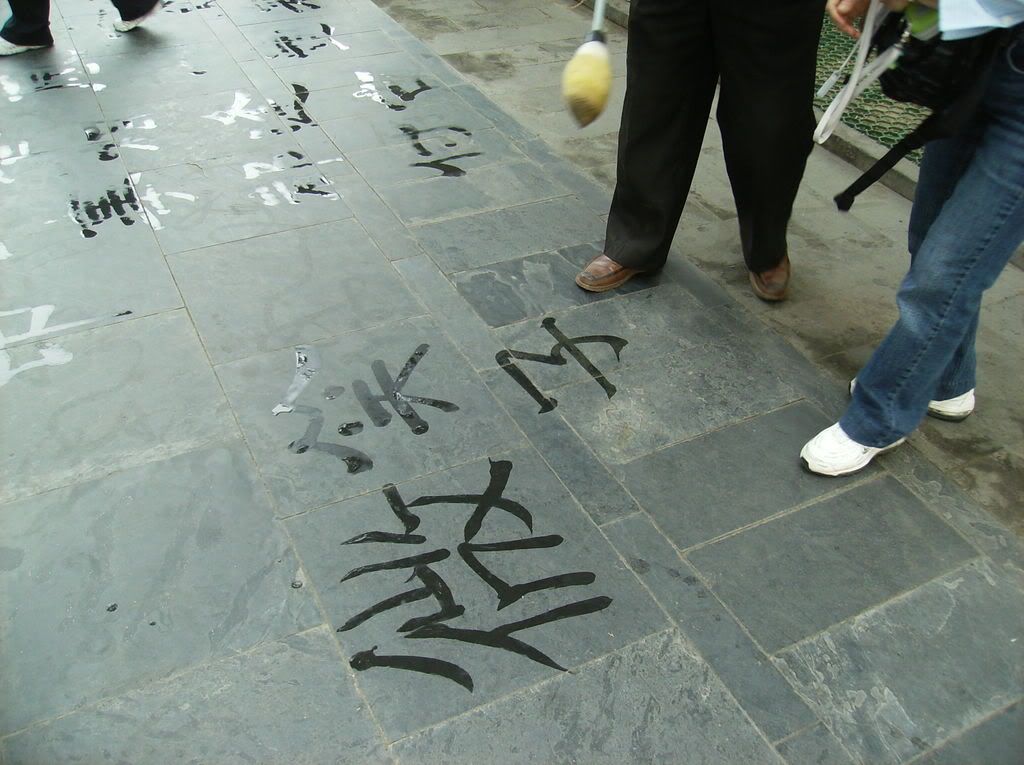 Anyway, from there we took a ride across the lake where we saw...

A brown cow:




And another cool bridge! This one's supposed to be lucky because no matter what side you count from there are 9 arches to the center. Personally, I just think it looks cool.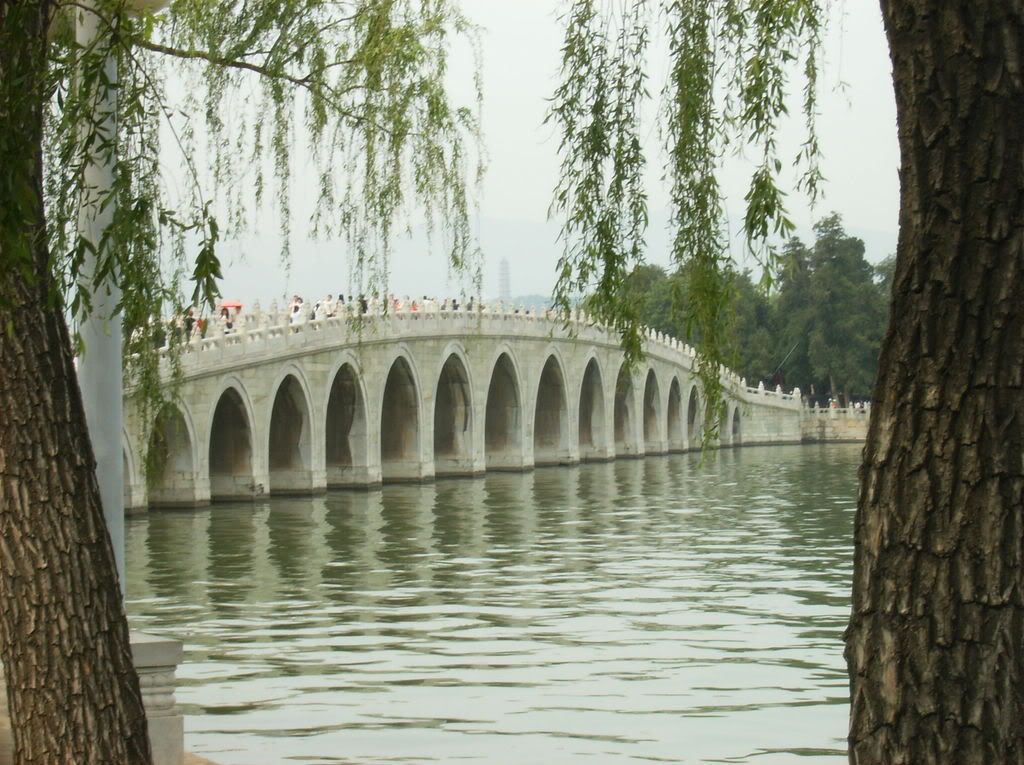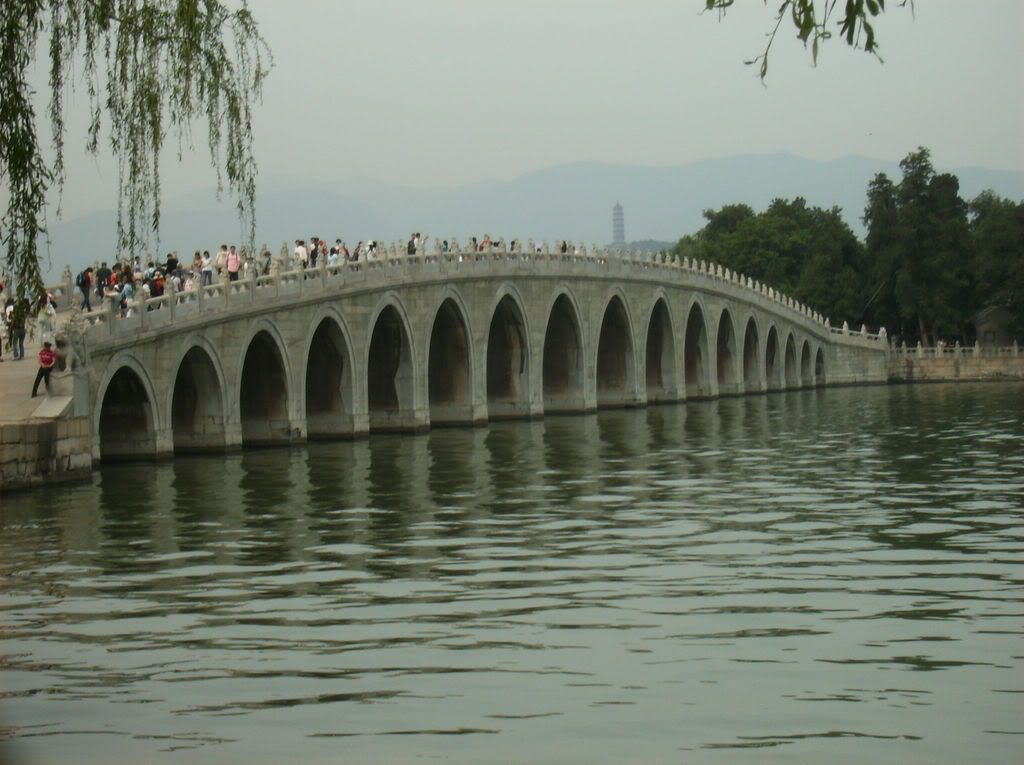 From there we hopped back on the bus and headed over to the Temple of Heaven. This temple was used mostly to pray for a good harvest. There is a lot of symbolism present here, unfortunately most of it was totally lost on me.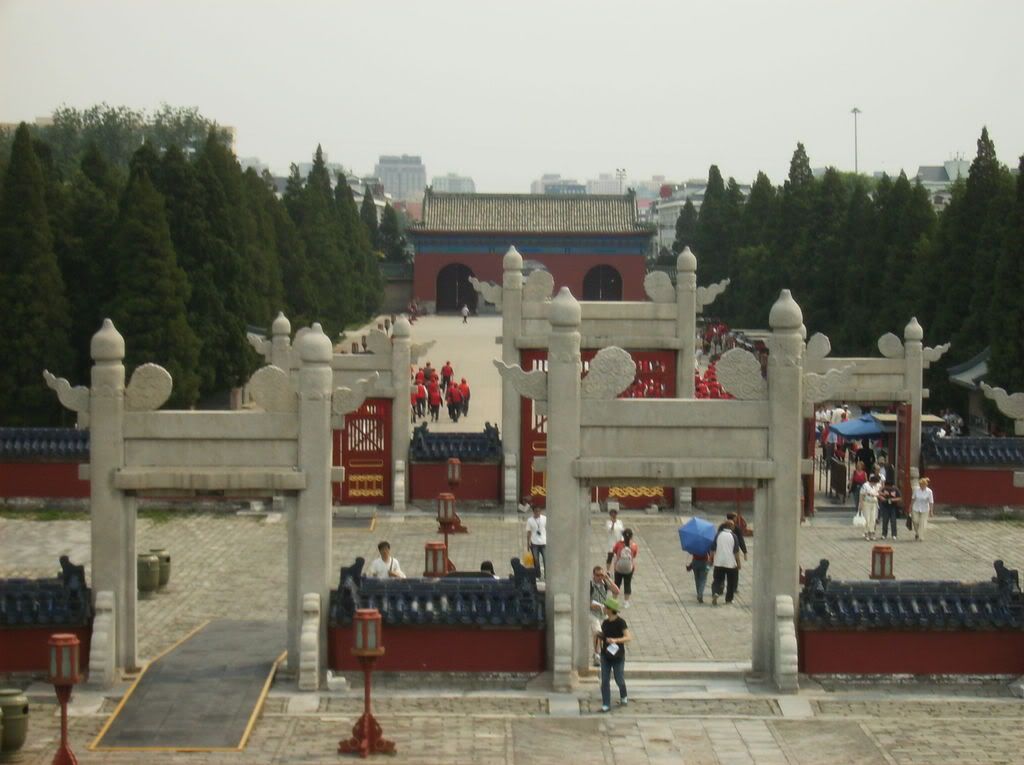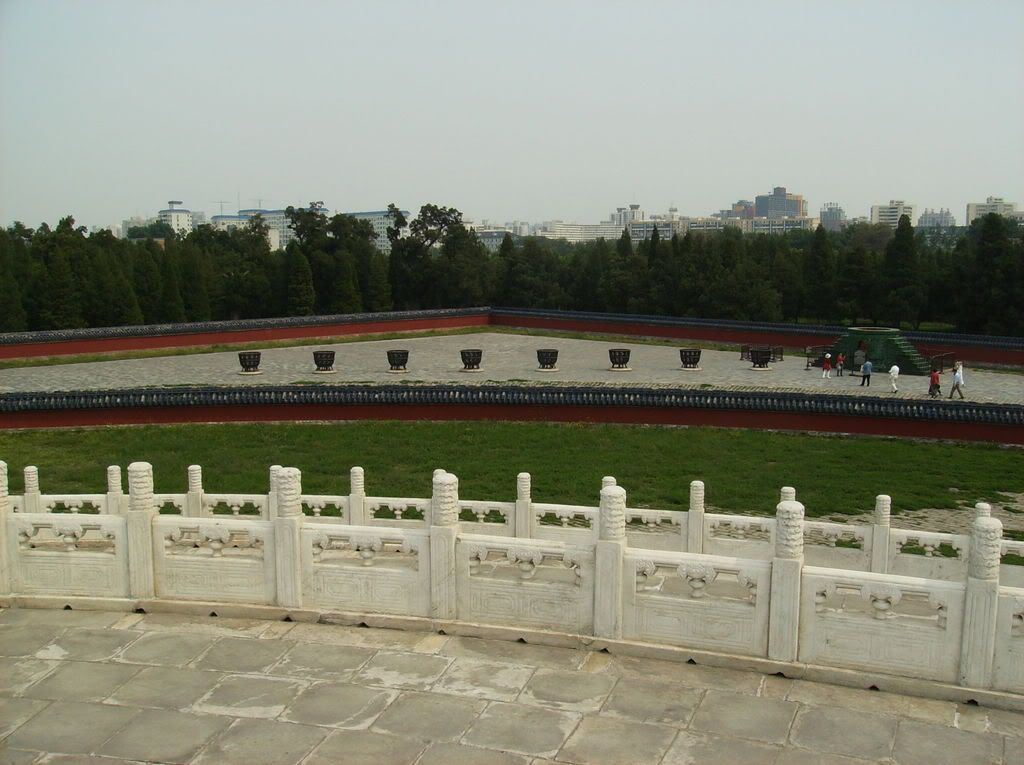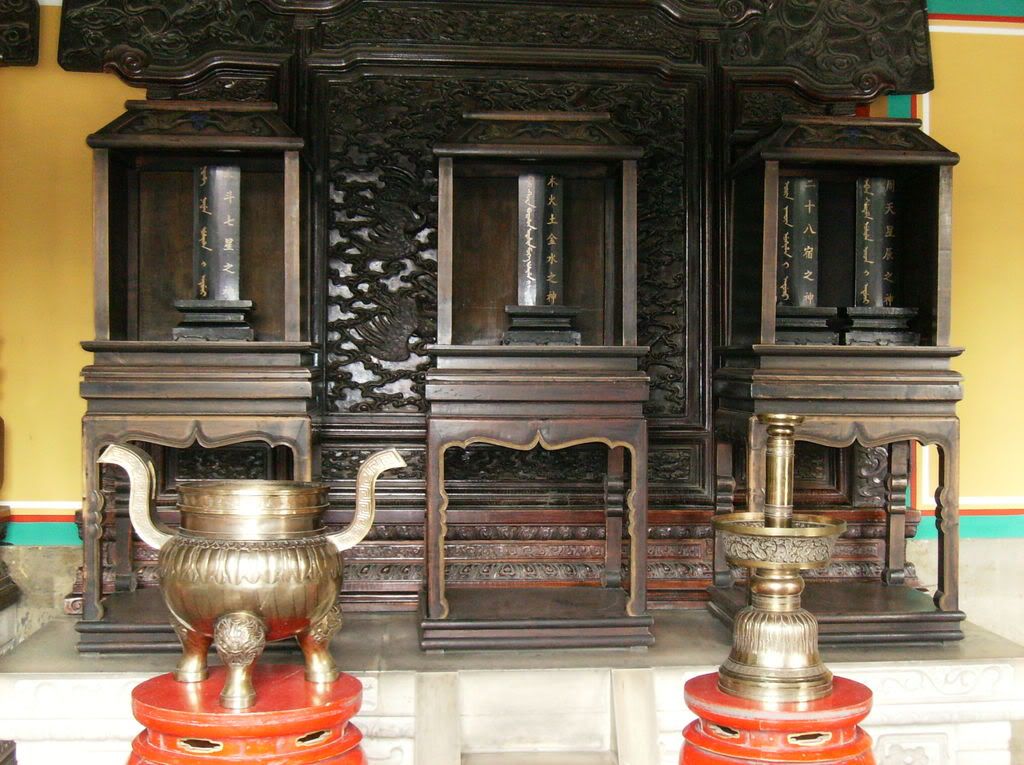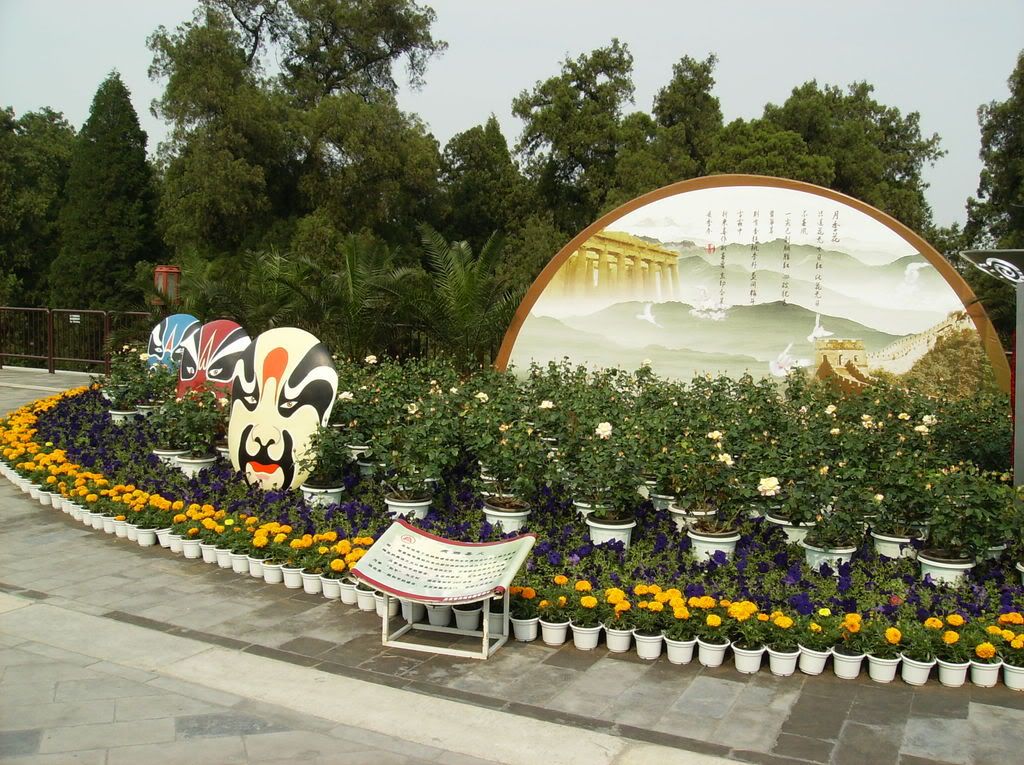 Oh, and another thing we did while in the Temple of Heaven... Check out these HOTT concubines!
*dorks* That's Alisa and I, if you can't tell... There were people set up in one of the gift shops in the temple doing this to raise money for Earthquake victims in Sichuan, so we thought it was money well spent. A word to the wise though... If you're a white kid... don't let Asian girls do your make-up. *scared*
Speaking of the Earthquakes, there was a moment of silence held while we were touring the Temple of Heaven to honor those who had died. We were unaware it was going to happen, but it was truly an amazing sight to stand in a place like that, and hear the sirens and then watch as EVERYTHING stopped for two minutes. It's interesting to think that if they did that ALL across China at that exact moment, a full fifth of the world's population was still all at one time.
Things to think about...
Oh, and I almost forgot! Check out this cute little boy we saw in the Temple of Heaven. Impressive... most impressive...
Tags: caligraphy, china, summer palace, temple of heaven
Current Location: Beijing